First Things Of Faith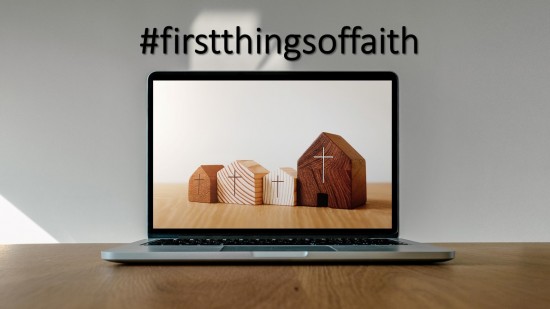 LOOKING AHEAD TO THE RE-OPENING OF OUR CHURCH BUILDINGS
The 'first things' that many are looking forward to 'once our church buildings are allowed to re-open' are:
- being able to receive Holy Communion once again.
- to be gifted with God's mercy in the Sacrament of Reconciliation.
- to re-book and then celebrate the baptism (or other sacraments) of their child or grandchild.
- to have the opportunity to gather once again in the 'same space' to pray and worship.
- to see and say hello to fellow parishioners who they haven't seen for a long time, and maybe even join them for a cuppa.
- and being able to take part in ministries that during these days have continued 'online' and via social media or have had to be put on hold.
What is the 'first thing of faith' you are most looking forward to when our church buildings re-open?
You are invited to email your response to oranpark@dow.org.au
For those who are young or 'young at heart' you might like to put your response into picture form.
- So, we invite you scan or take a photo of the picture/drawing and share this via email.
In coming weeks, during our Song of Praise at our livestream weekend Mass, we will have a chance to share these with each other.
This 'first things of faith' focus will also be reflected through weekend homilies and other reflections shared via parish social media.
#firstthingsoffaith