Your Parish Priest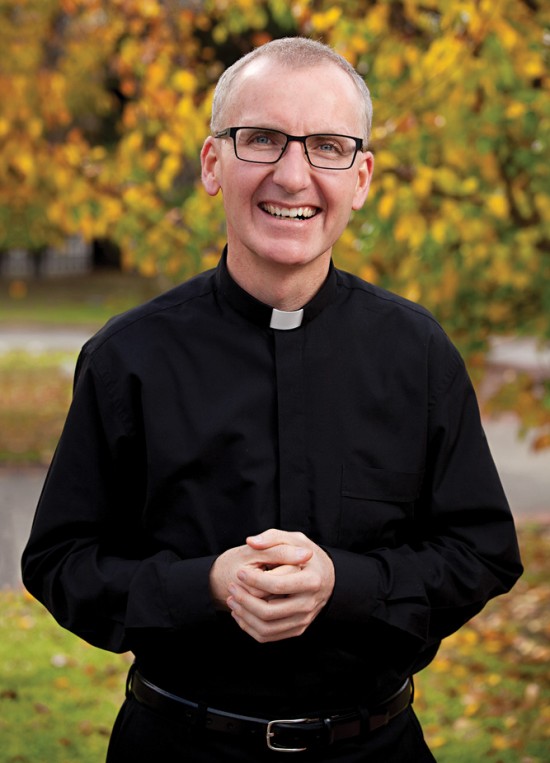 Hi, my name is Fr David Catterall. I am 42 years old and have been a priest for over fifteen years ministering in Wollongong, Nowra, Camden, Campbelltown, Rosemeadow and most recently in my home parish of Albion Park.
I have now been entrusted by Bishop Peter Ingham with the responsibility, along with you, of providing the pastoral care and leadership of our new Catholic parish that will cover the suburbs of Oran Park, Catherine Field, Gregory Hills, Harrington Park, Harrington Grove, Leppington, Marylands, Lowes Creek and parts of Bringelly, Rossmore and Leppington North.
I will be living alongside you in a residential street in Oran Park Town rather than in a traditional priest's house next door to a church.
I believe it is fitting that our new parish is named after Australia's first canonised Saint, St Mary MacKillop. Mary famously said: "Never see a need without doing something about it." I am excited that we can now take up Mary MacKillop's challenge together in Oran Park! I also look forward to working alongside the other Christian churches and civic leaders in the area.
So let's get started! Celebrate the Eucharist with us at to one of our Sunday Masses. Feel free to give me a call any time or send me an email. I ask that you pray for me over the coming months and be assured of my prayers for you and your families.
God Bless
Fr David Catterall
Parish Priest
St Mary MacKillop Catholic Parish Oran Park