Our Catholic Schools
St Justin's Catholic Primary School, Oran Park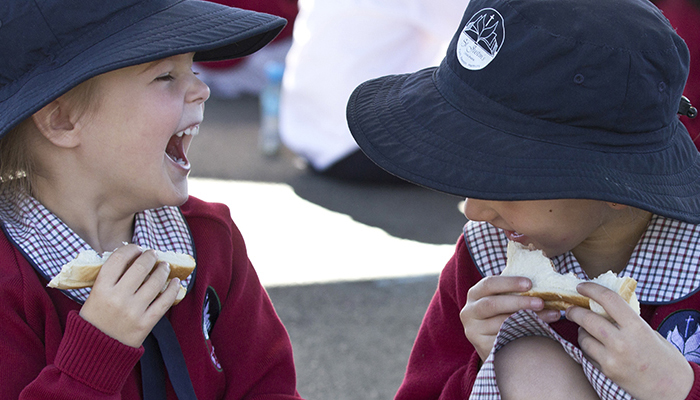 St Justin's Catholic Primary School is the newest Catholic Primary School in the Diocese of Wollongong and is part of St Mary MacKillop Catholic Parish Oran Park.
Founded and enlivened by the person of Jesus Christ, St Justin's school community strives to pursue a quality Catholic education for all, through "faith, reason and harmony."
St Justin's Catholic Parish School works in collaboration to build an authentic and innovative community that will:
endeavour to build strong partnerships between home, school and parish by making God's word known to all
be leading innovators in a child centered, contemporary model of learning
acknowledge and support the needs of individuals and celebrate achievements within an authentic quality education that develops a love of learning
develop a sage and supportive environment where all students have the opportunity to reach their full potential
promote socially minded learners and inquirers through a diverse range of teaching and learning experiences
The school draws students from surrounding the surrounding suburbs of Oran Park, Gregory Hills, Catherine Fields, Leppington, Cobbity, Bringelly, Harrington Park. The long term projection is that the school will grow to a four stream school accommodating 840 students.
Contact Details
Mr John Milgate (Principal)
Ms Marg Foldes (Assistant Principal)
Mrs Melissa Vella (Religious Education Coordinator)
Mrs Anne Holgate (Senior School Support Officer)
94 Oran Park Drive
Oran Park NSW 2570
PO Box 889
Narellan NSW 2567
T (02) 4631 5200
F (02) 4631 5205
E info@sjopdow.catholic.edu.au
W www.sjopdow.catholic.edu.au
St Benedict's Catholic College, Oran Park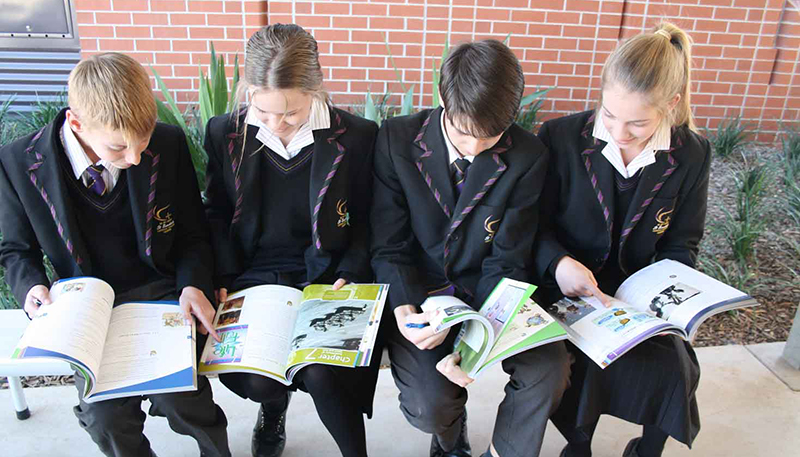 St Benedict's is a co-educational College growing to 545 students in Years 7 to 11 in 2015 with an intake of over 180 Year 7 students. These are exciting times at the College as we continue to build state of the art facilities and welcome a record number of enrolments in Year 7 as well as many new students in Years 8-10. Importantly, the College moves to its final stage of curriculum delivery with our first Stage 6 Preliminary HSC classes beginning in 2015.
Stage 2 of our building program including our double-storey Hospitality Complex with classrooms in addition to courts for basketball, netball and volleyball have recently opened. The completion of the cashless Café together with online ordering is a welcome addition for the students.
As a systemic Catholic High School, St Benedict's offers a comprehensive Board of Studies' curriculum as well as offering a range of extra curricula activities to meet the varied needs of our students, such as The Duke of Edinburgh's Award Scheme, Music tuition and a range of clubs.
We are a member of the Macarthur Independent Schools Association (MISA) and have representative sporting pathways for our students at Diocesan and State levels.
As a Catholic High School, St Benedict's Catholic College strives to be an inclusive, tolerant and pastorally caring place of learning where, in the words of St Benedict, "the strong have something to strive for and the weak nothing to run from." Our Academic Care Program which involves each child being mentored by a tutor, targets learning improvement and begins with its foundation, the understanding that a child's learning is inextricably linked to their whole of life experiences.
Over these first few years, the students have the unique opportunity to develop leadership skills, to craft and mould the shape of the intellectual and cultural life of the school and have a strong voice in the structures that will stand as part of the College for many years to come. It is a unique opportunity for families to be part of a strong, vibrant faith-filled learning community.
Contact Details
Mr Michael Hanratty (Principal)
Mr Steve Lo Cascio (Assistant Principal and Religious Education)
Mrs Helen James (Senior School Support Officer)
70 Oran Park Drive
Oran Park NSW 2570
PO Box 805
Camden NSW 2570
T (02) 4631 5300
F (02) 4631 5350
E info@sbccdow.catholic.edu.au
W www.sbccdow.catholic.edu.au