Our Catholic Schools
St Justin's Catholic Primary School, Oran Park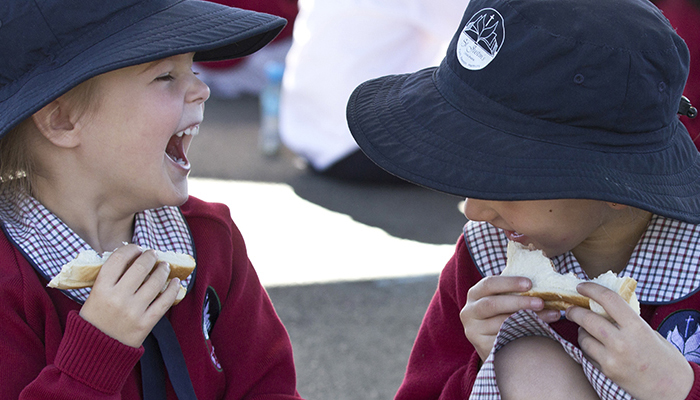 St Justin's Catholic Primary School is one of the newest Catholic Schools in the Diocese of Wollongong, accommodating 840 students over 4 streams.
Founded and enlivened by the person of Jesus Christ, St Justin's school community strives to pursue a quality Catholic education for all, through "faith, reason and harmony."
St Justin's Catholic Parish School works in collaboration to build an authentic and innovative community that will:
endeavour to build strong partnerships between home, school and parish by making God's word known to all
be leading innovators in a child centered, contemporary model of learning
acknowledge and support the needs of individuals and celebrate achievements within an authentic quality education that develops a love of learning
develop a sage and supportive environment where all students have the opportunity to reach their full potential
promote socially minded learners and inquirers through a diverse range of teaching and learning experiences
CONTACT DETAILS
Mr Kevin Devine (Principal)
3 Hollows Drive
Oran Park NSW 2570
PO Box 889
Narellan NSW 2567
T (02) 4631 5200
F (02) 4631 5205
E info@sjopdow.catholic.edu.au
W www.sjopdow.catholic.edu.au
St Benedict's Catholic College, Oran Park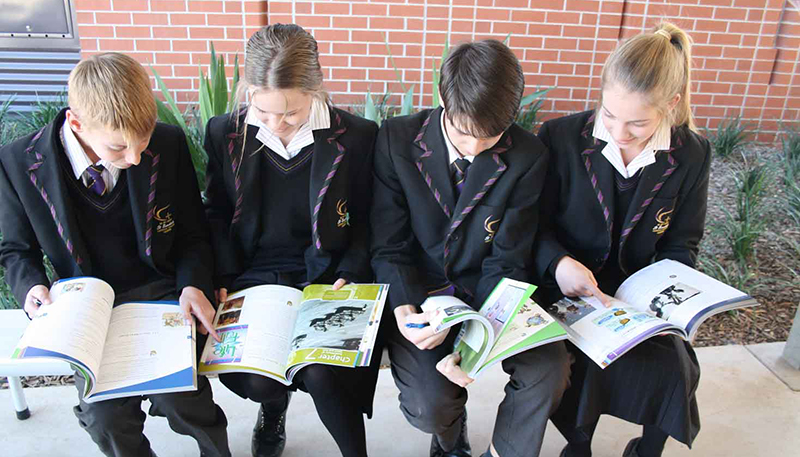 St Benedict's is a co-educational College with students in Years 7 to 12.
As a systemic Catholic High School, St Benedict's offers a comprehensive Board of Studies' curriculum as well as offering a range of extra curricula activities to meet the varied needs of our students.
As a Catholic High School, St Benedict's Catholic College strives to be an inclusive, tolerant and pastorally caring place of learning where, in the words of St Benedict, "the strong have something to strive for and the weak nothing to run from."
CONTACT DETAILS
Mrs Kerrie Piatek (Principal)
1 Hollows Drive
Oran Park NSW 2570
PO Box 805
Camden NSW 2570
T (02) 4631 5300
F (02) 4631 5350
E info@sbccdow.catholic.edu.au
W www.sbccdow.catholic.edu.au
ST GREGORY'S CATHOLIC COLLEGE, GREGORY HILLS

St Gregory's College is a Catholic Day and Boarding school for Senior boys from Years 7-12. In 2018 the College opened a co-educational Junior School for students from Years K-6. Since its foundation in 1926 by the Marist Brothers, our College has always been proud of its school spirit which places an emphasis on family, belonging and encouragement to do your best. The College has a strong tradition and reputation for academic excellence, high achievement in sporting competitions and for providing a wide range of extra-curricular activities.
CONTACT DETAILS
Mr Matthew Brennan (College Principal)
Diana Ivancic (Head of Junior School)
100 Badgally Road
Gregory Hills NSW 2557
T Senior Campus (02) 4629 4222
T Junior School (02) 4624 2700
F (02) 4628 1594
E enquiries@stgregs.nsw.edu.au
W www.stgregs.nsw.edu.au