ALPHA at Oran Park ... Join the Adventure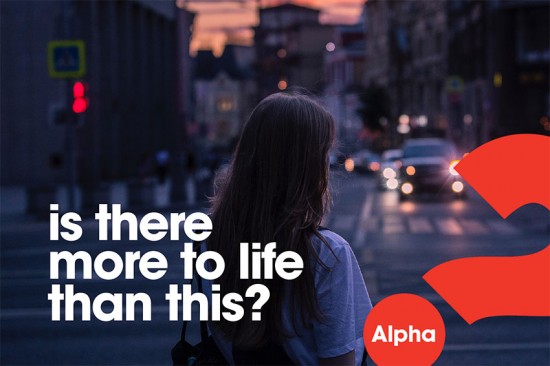 The next Alpha series at your parish (in partnership with St Justin's Primary School) will begin soon.
WHEN: Starting Thursday 25th May 2023
Registrations have now closed for our May Alpha series
Dates for our next Alpha series will be announced later this year.
Have you ever wondered… Is there more to life?
Got lots of questions?
Never really understood the Christian faith or been to Church?
Perhaps you go to Church but want to get to know God better?
Maybe you gave up on Church a long time ago?
Are your children or grandchildren asking questions you can't answer?
We extend a warm invitation to you to come along.
Give Alpha a try!
Come for a meal, watch a talk and have a chat.
WHAT IS ALPHA?
Alpha is a series of sessions exploring the Christian faith, typically run over eleven weeks. Each talk looks at a different question around faith and is designed to create conversation. Alpha is based on hospitality, sharing and prayer. Each session includes a meal, a DVD presentation and small group discussion, where no question is too trivial or controversial. Alpha is not so much a course, but an EXPERIENCE! Gathering once a week over a ten week period, each Alpha experience brings together people from every walk of life. The format of Alpha is always the same. We begin each Alpha gathering by sharing a meal, we watch a video, and then have a small group discussion. Over 29 million people across the globe have done Alpha.
WHO IS ALPHA FOR?
Alpha is for everyone – for all of us has questions about life, faith and what it might mean to know God. Alpha provides an opportunity to explore these questions with other people and discover what the Christian faith might have to offer you in response. Alpha is your opportunity to ask questions and share your point of view. Regardless of your current state of belief, everyone is welcome.
The Alpha logo brings to life Alpha's central statement: everyone carries a unique question. This is why the Alpha logo is a question mark with the word Alpha in the dot. This is also the reason for Why Alpha? Everyone has questions and Alpha provides the opportunity to explore life and the Christian faith. Alpha lets you ask questions and share points of view in an open, friendly environment.
Anyone with questions and would like to explore these in a friendly and safe environment is most welcome. There is no charge for Alpha and no pressure to sign up for all of Alpha.
WE INVITE YOU TO WATCH AN INTRODUCTION TO THE ALPHA FILM SERIES (filmed on location at our neighbouring parish of Mary Immaculate Eagle Vale)