2017 Sacramental Dates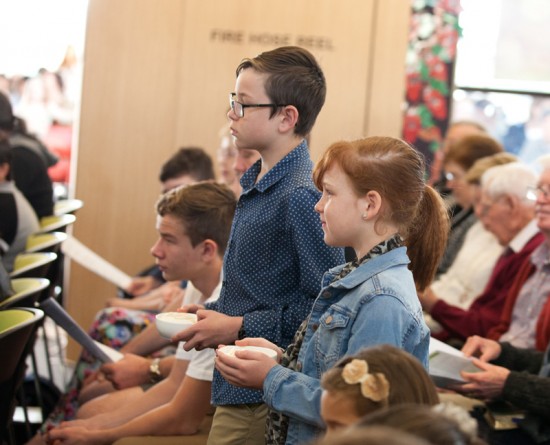 Dear Friends
As so many people are preparing their 2017 diaries I have decided to publish before the end of the school year the dates for our parish celebrations of Confirmation, 1st Reconciliation and 1st Holy Communion (Eucharist) in 2017.
I ask that you take note of the dates, and include them now in your diaries. I also hope that as these 2017 dates are being sent out now that families will be able to work their other commitments around these dates, and make the celebration of these sacraments and the sacramental preparation lessons a priority.
Also as I am sure you are aware it is the parish's weekly celebration of the Mass that is at the heart of the preparation program for all the sacraments. While particular weekends are set down in the information pack as weekends where candidates will be asked to return homework sheets and other projects, it is my hope that all those presenting children for the sacraments in 2017 will see attendance and participation at Mass a priority every weekend, whether it is specified in the sacramental program or not.
While catechists, teachers and members of the parish sacramental team will once again in 2017 support our parish sacramental programs, the most important 'teachers' for the children preparing for these sacraments in 2016 will be you, their parents & families, for as the Catechism of the Catholic Church says "parents are called to be the 1st teachers of their children in the ways of faith".
The 2017 dates for these sacraments are to be found in the information pack. It is essential that if you want your child/ren to receive any of these sacraments, that you attend the Parent Information Night for the relevant sacrament. If your child has not been baptised Catholic, or was baptised in another Christian denomination and you would like them received into the Catholic Church, please contact me directly to arrange a time we can organise these baptisms. Don't hesitate to phone me, or Leigh Hearn our Parish Secretary, for any information you need on baptism or the Catholic faith in general.
Please note: the Parental Information Night for Confirmation 2017 will be held on Wednesday 9 November 2016.
For more information on our Parish 2017 Sacramental Program, please email oranparksacraments@dow.org.au
Grace and peace
Fr David Catterall MTh
Parish Priest