Your Church & Parish Centre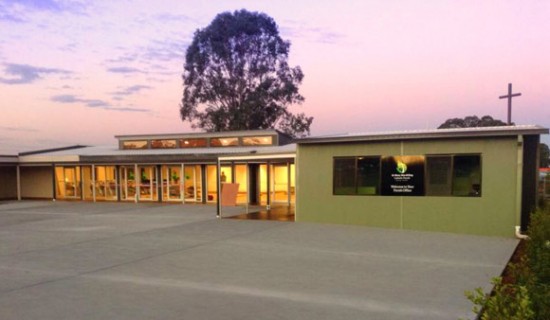 Work has been completed on our new purpose-built Church and Parish Centre (near the entrance to the new Catherine Park Estate on Oran Park Drive) which, amongst other things, is used for the celebration of Mass. The building is best described as a semi-permanent structure that will operate as the church and parish centre until a permanent structure is required as the community grows. There is also the likelihood that further parishes will need to be established in the area over the coming years.
We celebrate Mass at our new Church in Oran Park on Saturdays 5pm Vigil, Sundays 8am, 10am and 5pm as well as celebrating Sunday Masses at 8am at St Mary Mother of God Church Leppington which is also now a part of the new parish.